Prance Gold is steadily expanding their physical outlets, but has no online presence. They wish to create an online awareness despite having strong established competition in the market. Their aim is to focus on a specific targeted audience.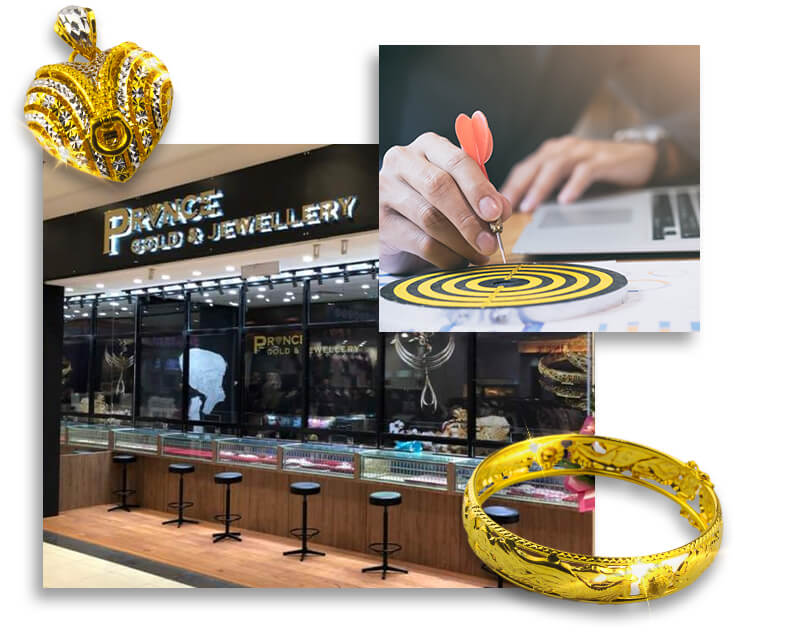 The
Challenge
With strong existing competitors holding the market share, how do we communicate the client's brand story so that it is relevant to the targeted audience and also establishing a firm connection to the brand?
The
Methodology
We gave Prance Gold & Jewellery a friendly yet conceptualised comprehesive social media presence focusing on the importance of keeping gold as assets. The result was the creation of a series of educational online posts targeting a specific audience. These posts were made in the voice of a friendship and rapport for the targeted audience to share valuable tips, exciting contests or promotions to their social circles. Prance Gold & Jewellery will be targeting the lower salary market range.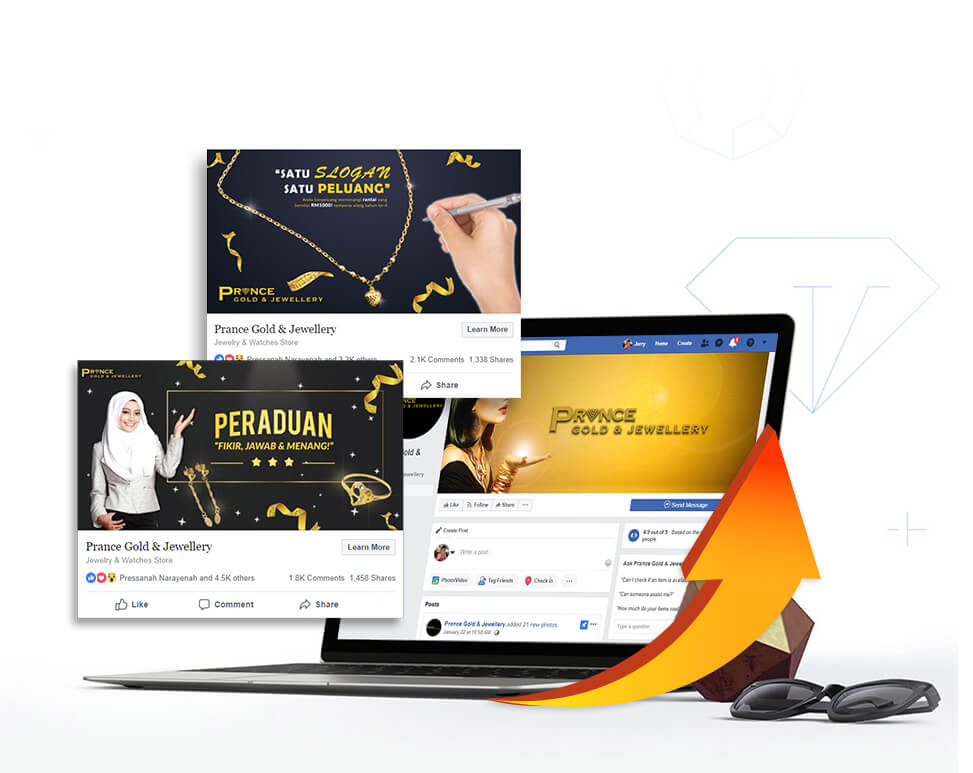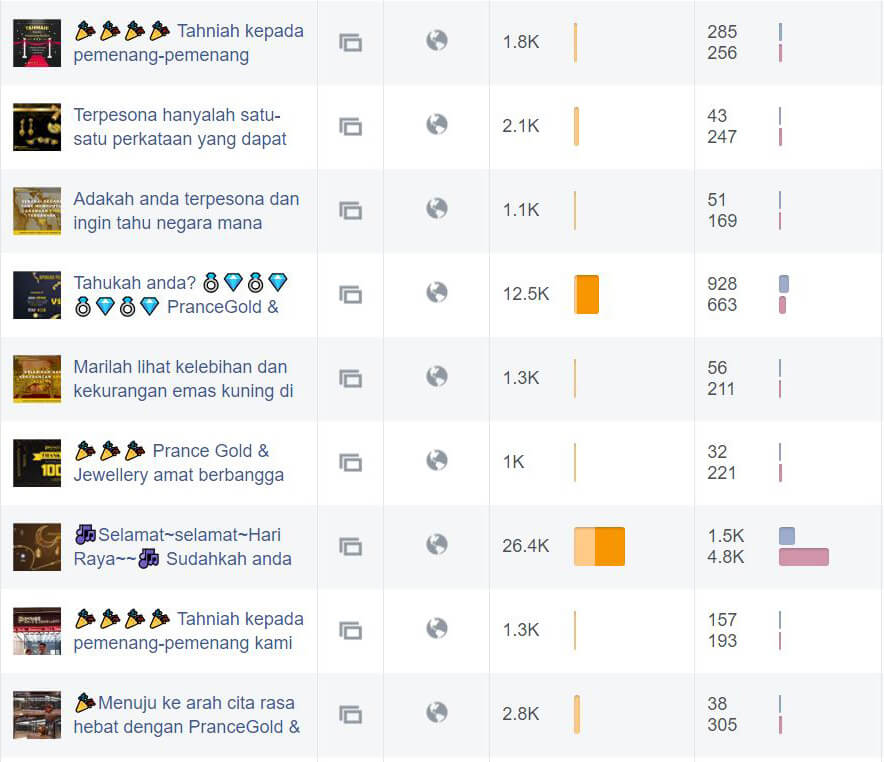 Facebook Page Likes From Single Digits
Average organic engagement for every normal posts
purchases and participation in their lucky draw contest within one month