Reach Potential Clients Instantly & Conveniently
Send SMS in bulk and start interacting with your customers now with few simple steps. Reach your customers anytime and anywhere. Make your message stand-out from the spam clutter of the email realm.
Your business can quickly and easily engage with customers.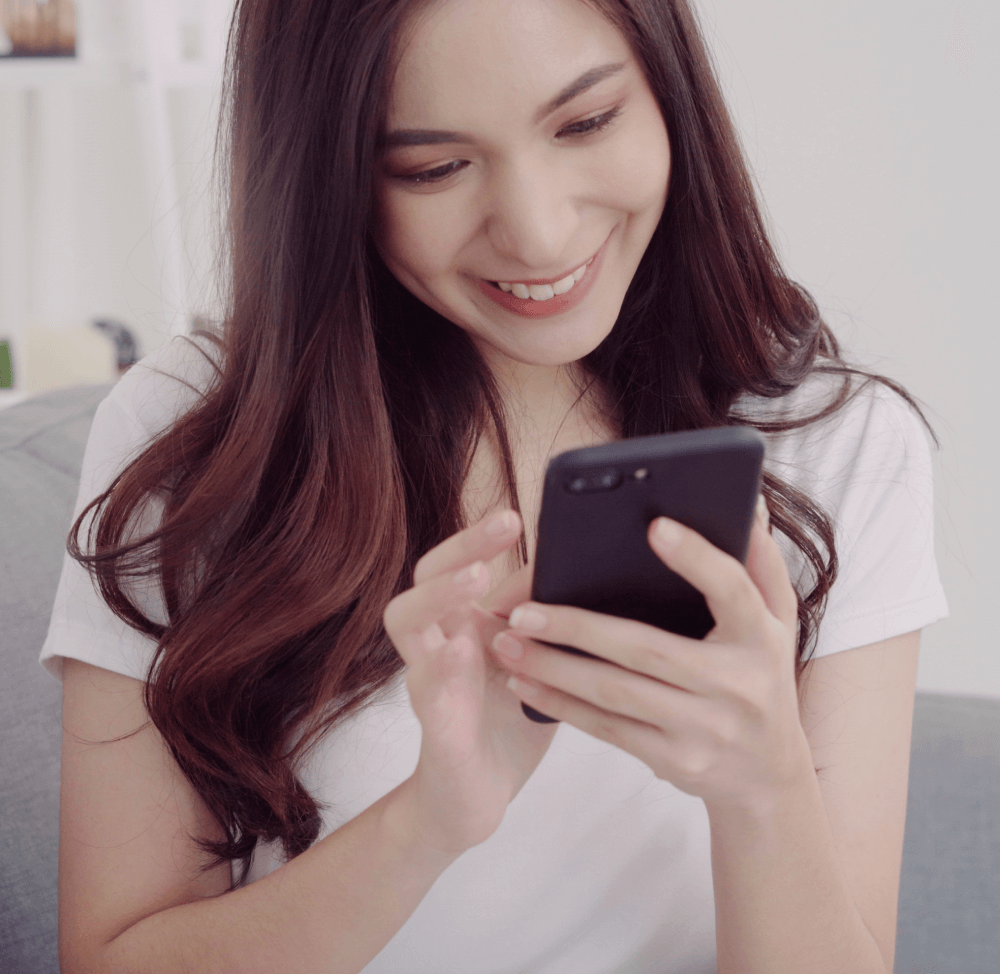 White Label - OEM
You own the system with your own company logo / branding for reselling the SMS to your own customers. Administration function provided Multiple functions & Support purposes.
SMS Auto Reply
High volume SMS blasting able to ask customer reply YES if interested, your Marketing to do follow up. Set an auto reply SMS to increase customer's confidence level.
System Integration
Integrate your system to our SMS server via HTTP API or SMPP. You can use any programming language for the integration. Incoming SMS & Delivery Report provided.
Personal Phone Book
Phone book available to all users. Allow import & export contacts using CSV file for later SMS blasting purposes.
SMS Personalization
Insert customer name or other information into each SMS for bulk using CSV file.
Powerful SMS Scheduler
Schedule your SMS messages in daily, weekly, monthly, or yearly basis and Use as SMS Reminder to remind for friend's birthday, appointment and so on.
Text to Speech
Convert text to voice, then deliver the voice file over MMS (WAP Push) to recipient.
1-Way SMS
Blasting SMS for marketing, get response from customer and do follow up.
Multilevel User Account Management System
Credits management system, User login account management, Multilevel login account.
High Delivery Speed
Approximately 10,000 SMS per minute delivery speed to mobile users. And we have tested sending of 200,000 mobile recipients with only 1 click without any problem.
SMS Reporting Tool
Details SMS Status report available for fine-tune the marketing campaigns and targeted customers for maximum result.
New E-Mail Notification
Receive SMS notification when you have new E-Mail in your email account and Support POP3, and IMAP Server Type.
Powerful Messaging System
Powerful messaging system, support the following messaging types: Normal text, Arabic/Chinese text, Concatenated messaging (Long SMS into 1).
Types of Applications
OTP SMS
SMS are crucial tool used to verify user identity for internet transactions, such as Banks, Mobile Application, Web Application transactions.
SMS API
Our enterprise grade REST SMS API implements with OAuth2 authorization framework. It has highest levels of security to protect your transactions.
WhatsApp Business Blast
BulkSMS Malaysia is the 1st and only 1 offer WhatsApp Blasting Service without any registration and setup fees in Malaysia. Your 1st WhatsApp Blasting Message is just few clicks away.

Effective
SMS are directly sent to your customers, keeping them updated on your business activities, be it reminders, promotions or notifications.

Secure Access
We have HTTPS connection available. Your customers' information is secure with us .

Easy to Use
Only web browser and internet connection required. No additional software or hardware needed.
---

Support Multiple Countries
Our core strength is serving the Asia Pacific region.

Fast & Reliable
On average, sms are delivered in 5 seconds. We send using shortcode which is fast & reliable.

Global Coverage
Our SMS service provide location coverage are Malaysia, Singapore, Thailand, Indonesia, Hong Kong, Taiwan, China, Macau, Philippines, Cambodia, Loas, Vietnamm, South Korea, Japan, Australia, New Zealand and many more.
Frequently Asked Questions (FAQs)
1
What happens if I finish my credit within the same month?
You can always subscribe to a new package each time you finish your credits.
2
Why do competitors offer much cheaper rates?
We provide you with the highest branded SMS service which is 6 series Short Code, this differs from other SMS services that are not branded and also are slower in performance.
3
How much does it cost to send an SMS?
The cost per SMS depends on the SMS credit bundle you have purchased, but this applies for Malaysian company to Malaysian number only. Should you wish to send to outside Malaysia or choose a different route, please contact our support team to help you with that.
4
Is there a daily or monthly minimum quota for sending SMS?
No, you can send as many, or as few, SMS messages as you like.
5
Do BulkSMS credits expire?
Your bulkSMS credits do NOT expire. Your credits will be available in your account for as long as you need them.
6
Can BulkSMS notify me when my SMS credits are low?
Yes, you will receive a notification to remind you of your credit balance based on your own settings.
7
How long does it take for my SMS messages to be delivered?
SMS messages sent via our SMS gateway are typically delivered to a mobile phone number within 10 seconds. Sometimes due to the network routing of SMS messages, the number of SMS messages sent in a batch, or other factors, SMS delivery could take up to 3 minutes. For more information on delivery speed for large volumes, please email support team.
8
Do you provide delivery reports?
Yes you can retrieve delivery reports anytime.
9
Can customers reply to my SMS messages?
No they cannot reply. But we can configure it for you upon request but mind you that extra charges will be applied since you will be configuring from one way SMS to two-way SMS.